Sorry I'm behind on my blogging. Here are a few recent ones for the
Daily Inspirations
Design Team.
Tuesday June 9th Sketch Challenge from
Pencillines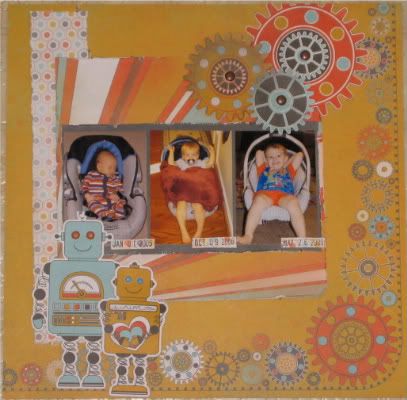 Kasier Craft K-Bots
Spare Parts Brads
Wednesday June 3rd
Love
Scrap about something or someone you love!
This is a scraplift from my SIL
Shanna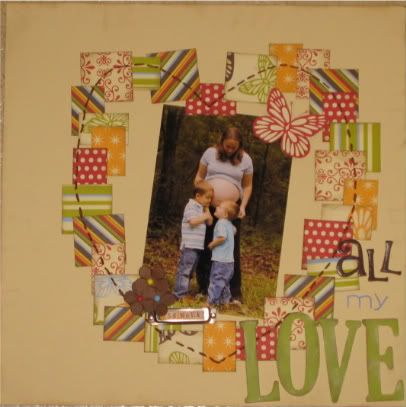 Spare Parts Brads
Jillibean Soup Minestrone
MM Tiny Alphas Brown Ledger Alphas
Chip Chatter Tall Spring Green Letters
KI Memories Rubons
AC Jewelry Box Chipboard Thickers
Tuesday June 2nd Supply List
mixed up alphas
ribbon
buttons
Best Creation Inc
AdornIt Random Alphas
Bazzill Edge
AC Thickers - Playroom, Felt, & Puffy
Paper Studios Foam Stickers
Target $ Spot Letters
Monday June 1st
Circles, circles, and more circles
I want to see at least 10 circles on your page! They could be cut from paper, chipboard, buttons, photos... the possibilities are nearly endless!!
Creative Scrappers Sketch #52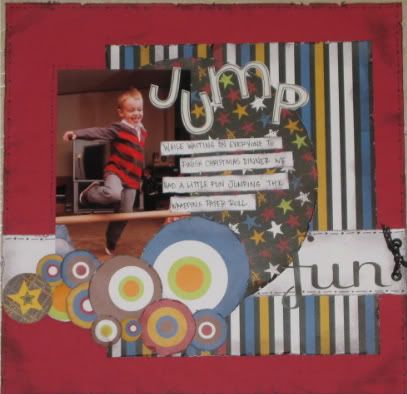 Cherry Arte Boy Story
Target $ Spot Ribbon
AC Foam Thickers
Spare Parts Brads
Round Star Inchie by Marcia