In honor of Mothers Day we are doing something Mothers Day related. Here is my layout. It is me and my oldest son Andrew (my first baby). I'm almost due with my 3rd and last baby and I've been a little extra emotional about the ones I already have. I just can't believe Andrew is almost 4.and Leo 2.5. The other day I told Andrew that it makes me sad b/c he is getting so big. His response "Well Mom you are going to have a 'new' baby soon."
Anyays....here is my layout!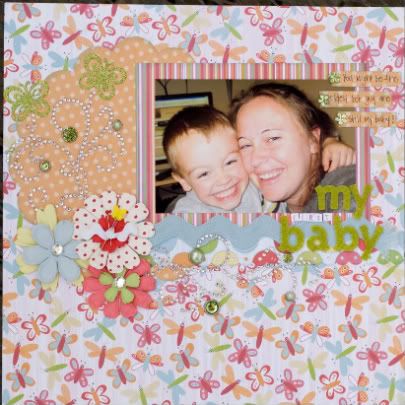 3 Bugs in a Rug Butterfly Kisses
Adornit Flirtacious
AC Felt Playroom Thickers
Best Occasions Bling Flourishes
Prima Flowers
Be sure to click on the blog hopper buttons to check out everyone's awesome work!!!
Crystal
is next on the list.