Challenge Week 4
Scrap outside the box and a color restriction!
Scrap outside the box simply means your page can not be a square! You choose the shape, circle, heart, artisan, etc. Just not square.
And, you must choose one of the following color combos:
red and yellow
or
orange and blue
no nuetrals (black, white, brown, tan, etc) Only shades of the two colors listed.
I chose lace cardstock w/ the colors blue and orange.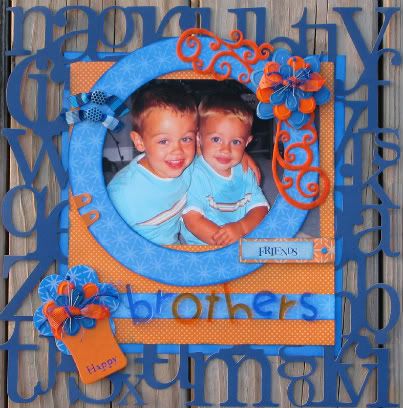 KI Memories Lace Cardstock
Felt Fusion
KI Memories Alphabet Soup
Orange & Blue Primas
MM All Boy pp and chipboard
Misc ribbon